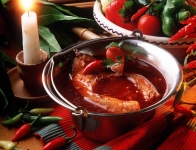 Cultural Culinary Tour
Food tour on foot in Budapest
4-hour walking tour.
Let's do a fun and delicious walking, an interactive culinary discovery tour to have a REAL Budapest experience: we will strall through the historic 128-year old market and the old Pest downtown neighbourhood.
I love cooking and have lots of authentic Hungarian recipes for you from my grandmother! Become a market insider on this adventure to experience the sights, sounds, and flavors of this which is so much part of the local people, everyday life.
My tour includes food tastings from the best specialty food shops, ethnic eateries, local restaurants, as well as an "off-the-beaten-path" glimpse of "Life in Budapest" -the history, culture, architecture, old-fashioned bars that locals frequent. As we stroll, you will see what kind of funny and strange things Hungarians eat sometimes...
You will have a sit-down food tasting at a restaurant, have traditional cakes in a famous patisserie and a 4-tier wine tasting from award winning winemakers.
Food: Min 10 delicious tastings: Many tastings are on-the-go sidewalk tastings in the market or done inside the establishments while standing. On this tour 2 food tastings and a 4-tier wine tasting are done seated in restaurants, bars. Also, you will get a glimpse inside several well- known restaurants. Enough food tastings are served that for most people dinner afterwards is not needed.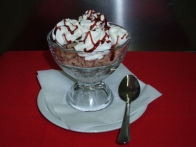 Cafés and Cakes
The sweetest tour in Budapest
4-hour food tasting walking tour to our famous cafés.
Beside visiting the most beautiful cafés in Budapest you will learn about their most famous guests, you will have a glimpse into the cafés in the nicest neighborhood and in the poorest. You will taste fabulous traditional Hungarian cakes and sweets!
What does it Cost?
Please contact me for the prices!